Pasco County: Hurricanes? What Hurricanes?
5 Maps from The Weather Channel:
There is something about the upper half of the Florida peninsula. The below map, Figure 1, of hurricane landfalls shows the dramatic disproportion of hurricane tracks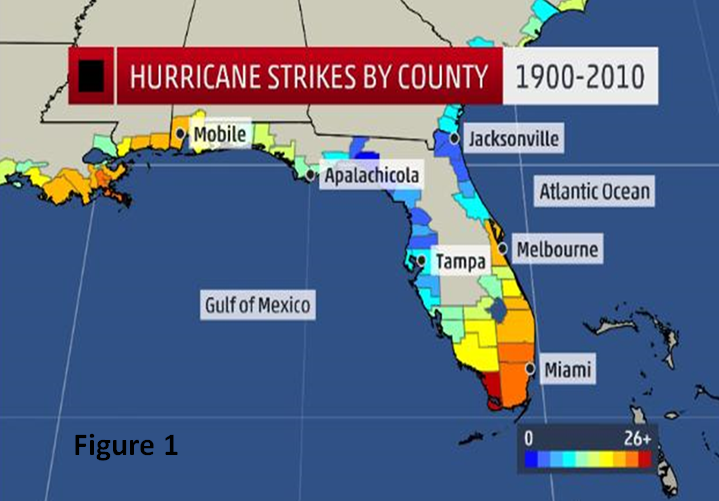 .Southern Florida appears to be a hurricane magnet. Concentrations vary in intensity from the western Florida panhandle to the Mexican border as seen in Figure 2.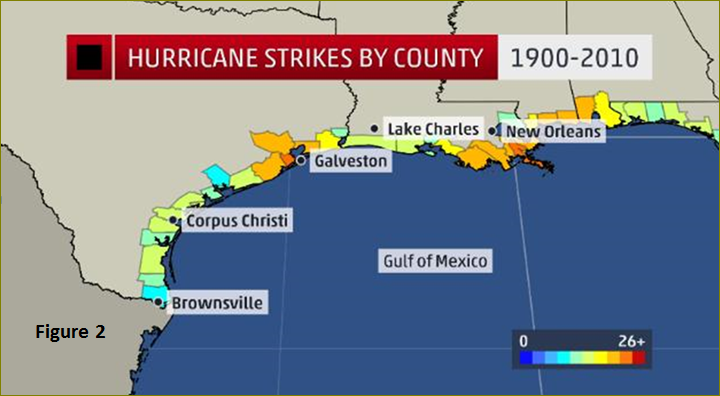 As of the middle of the 2015 Hurricane Season, September, the entire state of Florida has not had a hurricane landfall in 11 years. In relation to the landfall maps on this page, for Florida the information is good thru at least the middle of the 2015 season, i.e. 115 years.
Figures 3 and 4 show a similar, though less profound, concentration along the eastern seaboard stretching to the Carolinas and Virginia.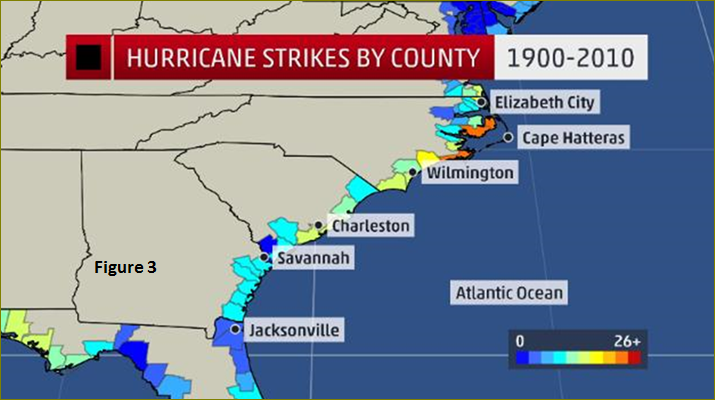 Pasco County is the first county just north of Tampa as shown in Figure 1. Please note that it is in a darker blue. This means that Pasco has had less than one hurricane in every 30 years or more!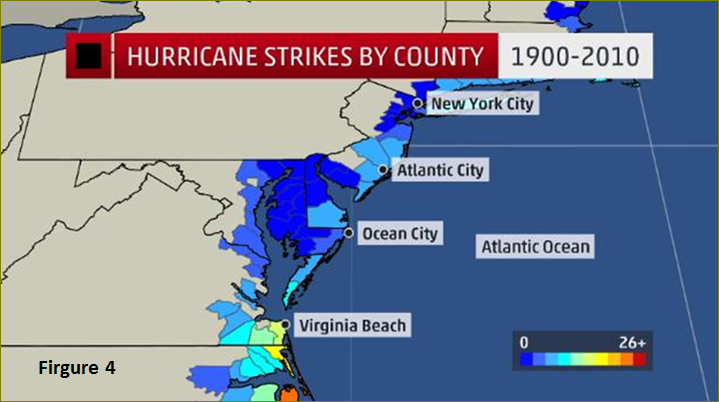 In fact, Figure 5 shows a rather profound tidbit of information. Every coastal county in the state of Connecticut, Rhode Island and most all of Massachusetts has had more hurricanes than Pasco County has had in the past 115 years!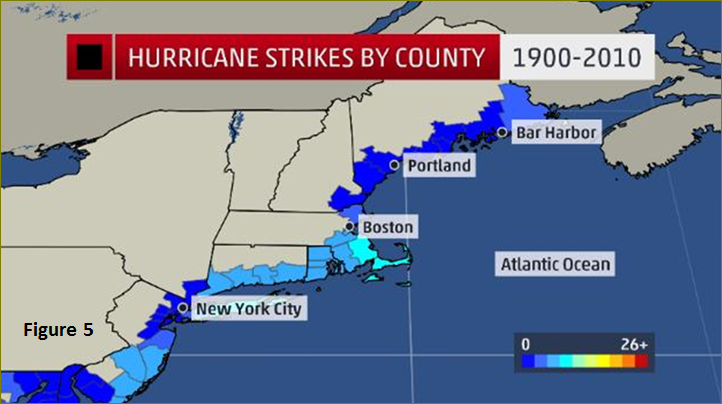 To put it another way, Pasco County has had the same hurricane activity as Boston, Mass. & Bar Harbor, Maine!