Paradise History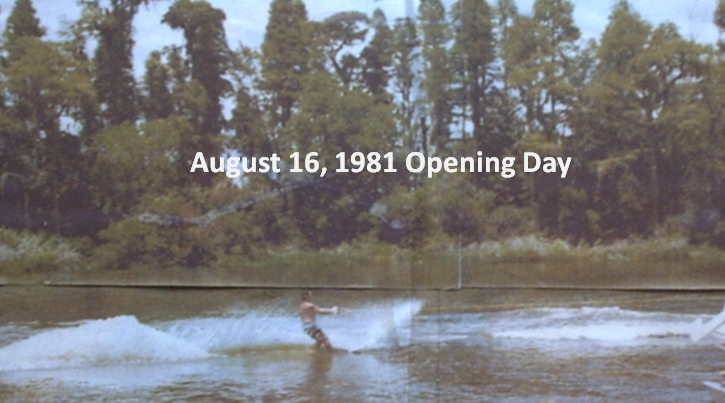 Fred Bischoff lived at Lake Como Family Nudist Resort but dreamed of a creating a place of his own. He wanted a place that would allow the members to have clothing-optional choices. Bischoff was a minister, a stockbroker and a Realtor.
His dream became a purchase on April 11, 1980. A grand opening ceremony for Paradise Lakes was held on Aug. 16, 1980, featuring a water ski show, naked sky divers and an open bar.
The original 42 acres grew to 72 acres and included a beach, a y-shaped pool, a whirlpool, 3 tennis courts and a 4,000 square foot clubhouse. The community's one bedroom, one bath units sold for $24,000 each at the time.
During this time, Bischoff became the president of his daughter's PTA and his wife served as PTA president after him. He decided to expand Paradise Lakes by adding a new pool and a new clubhouse at the entrance, aptly titled Club Fred.
Bischoff decided to go back to his roots as a minister so he left the resort to open a Christian youth camp in Ocala. In May of 1999, Fred sold his interest in Paradise Lakes to Joe Lettelleir and his partners.
Lettelleir improved the property by adding two new condominium areas called the Fountains and the Terraces, and added an 81-space RV park. He upgraded the clubhouse and the members renamed the facility L'attitudes, following a naming contest.
On July 11, 2007, Lettelleir sold the naturist facility to John Forier, who bought it "to just have fun." Forier was a retired Colorado developer, part-time resident and a Paradise Lakes club member for more than two years at the time. During his tenure at the Paradise Lakes helm, Forier added a water volleyball pool, the Skydeck overlooking the pool area, many hotel upgrades and a complete renovation of the clubhouse yet again. The new high tech clubhouse was renamed Club Reveal.
Paradise Lakes withdrew from The American Association of Nude Recreation (AANR) in 2009 due to sexually explicit advertisement.
On Nov. 20, 2011, John Forier was killed in a horrific one car accident in Texas. Pam Tanner, John's girlfriend and the editor of Pasco Naturally, died on Dec. 4 due to her injuries in the accident.
Patti and Jerry Buchanan announced their purchase of Paradise Lakes Resort at a huge party on Sept. 22, 2012. The Buchanan's come from Minnesota and are hands-on folks with lots of plans who tell us they have a new attitude!
Many thanks to Mike Adams, Lucy Taylor, Marcia Stone and Chase Squires for their contributions to this history. For all things nudist/naturist Pasco County please visit www.NaturistCapitalUSA.org