Lakeside: The Original Paradise
From its founding in 1981, Paradise has grown and morphed in many directions. This page focuses on the original developed area now called Lakeside.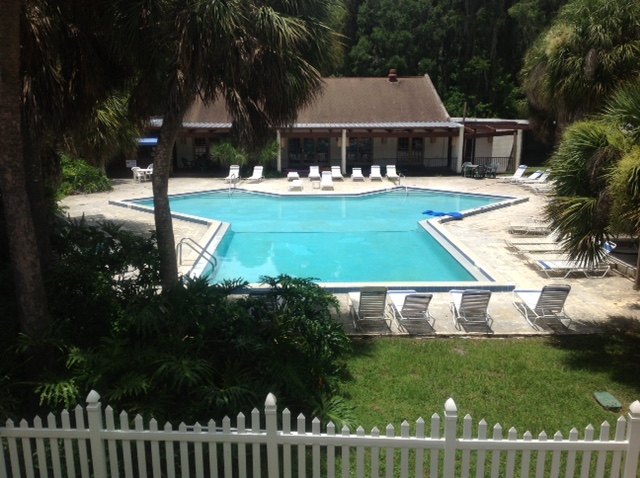 Paradise original pool and clubhouse. It has a large rock fireplace in the restaurant.
Lakeside is a resort within a resort. Here you can relax in the environment. A Lakeside membership costs about $150 per year.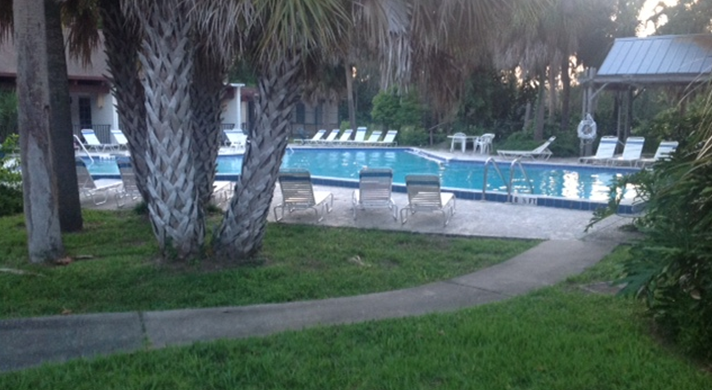 Covered area in above right is the large jetted hot tub, under repair.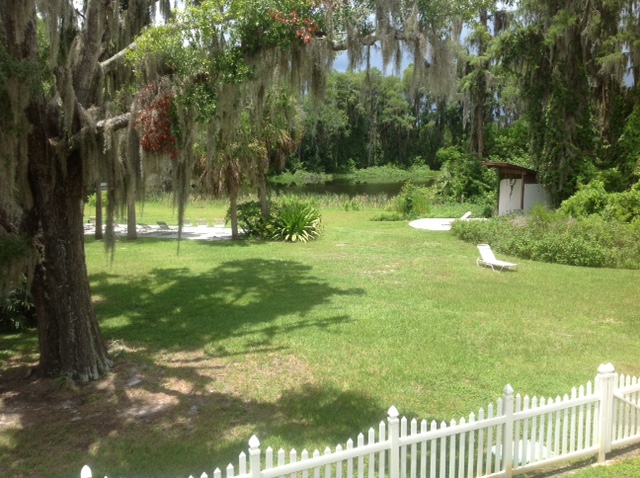 Pool, spa and clubhouse off the left, lake above, bandstand upper right, fishing pier off right.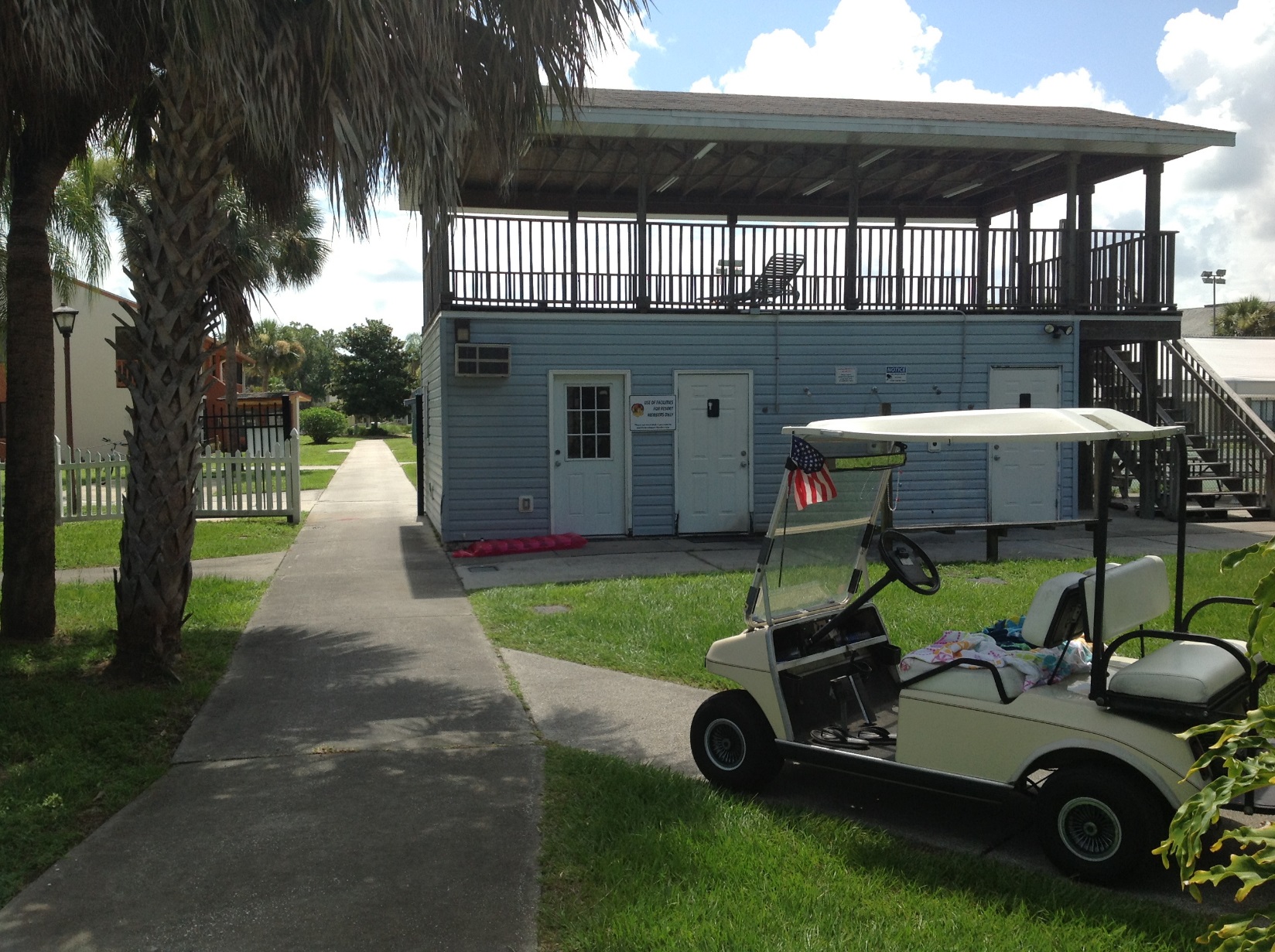 Observation deck, restrooms, outside showers, office and tennis courts on other side.
Located at Lakeside. At left is the observation deck & covered patio area with restrooms & outside showers. At center and right are Vacation Condos which are 1 Bed/1 Bath at 456 sq. ft. Center is Building B and right is Building A. The pool is on the other side of the white picket fence.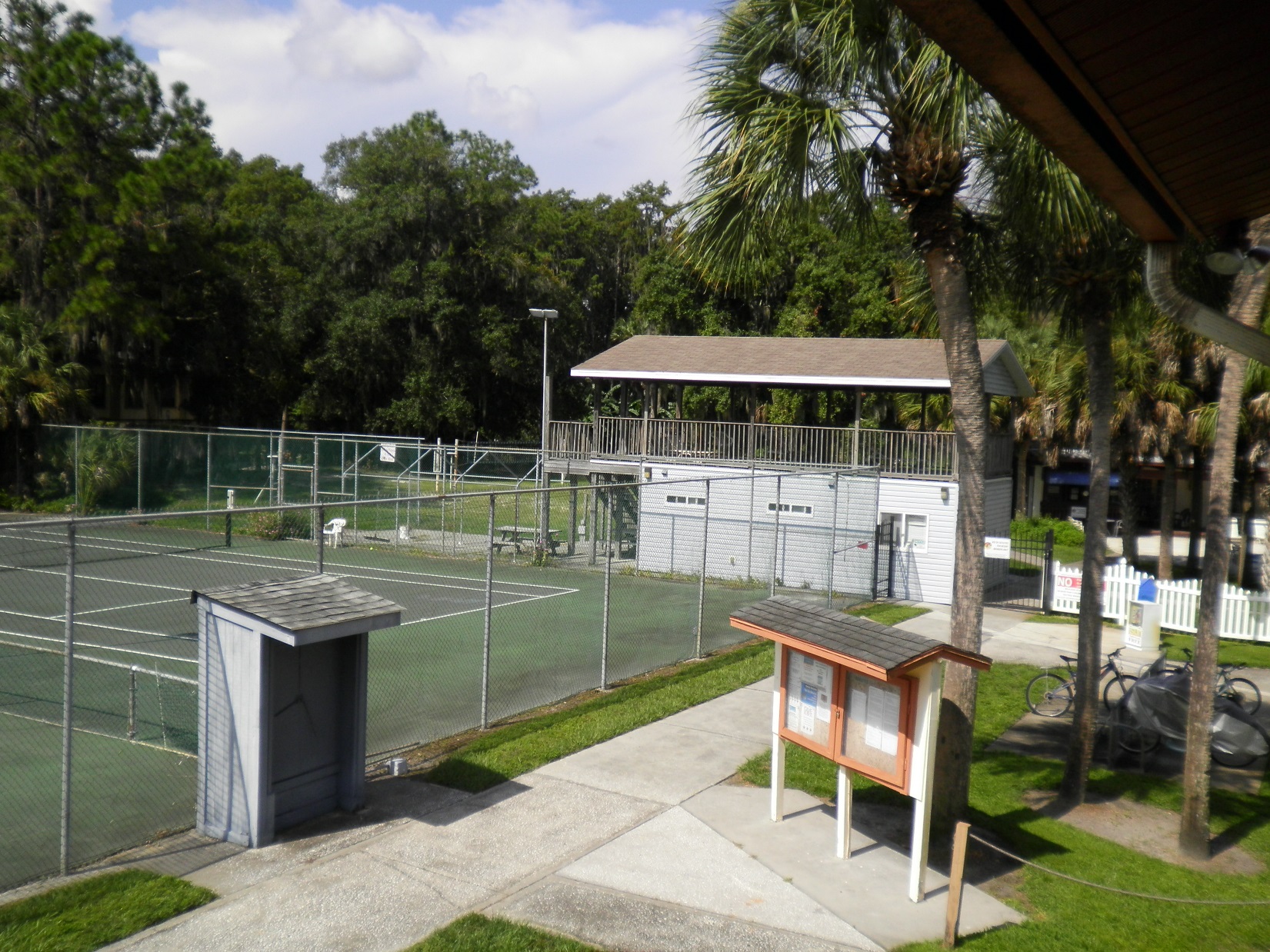 On the right is a community bulletin board, bicycle rack and entrance to the Lakeside pool area. Observation deck at center. Off the right side is the Lakeside Pool.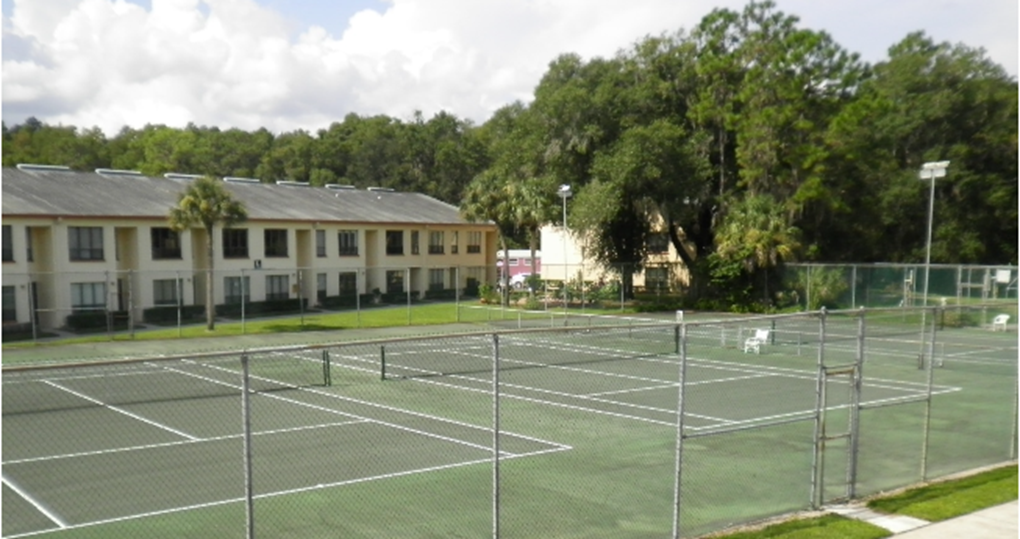 Building L with Building M among the trees at far right. All these Townhomes are either 2 or 3 bedrooms with 2 baths and up to 1526 sq. ft. of living space (Building M).
Townhomes and Vacation condos surround the Courts. The Townhomes have a bed and bath that can be locked out and used as a rental.
1476 sq ft Townhomes in Buildings K and L at the far right.
A park area in front of the Tennis Courts. Vacation Condo Building A on right. Townhome Building M in the far background.