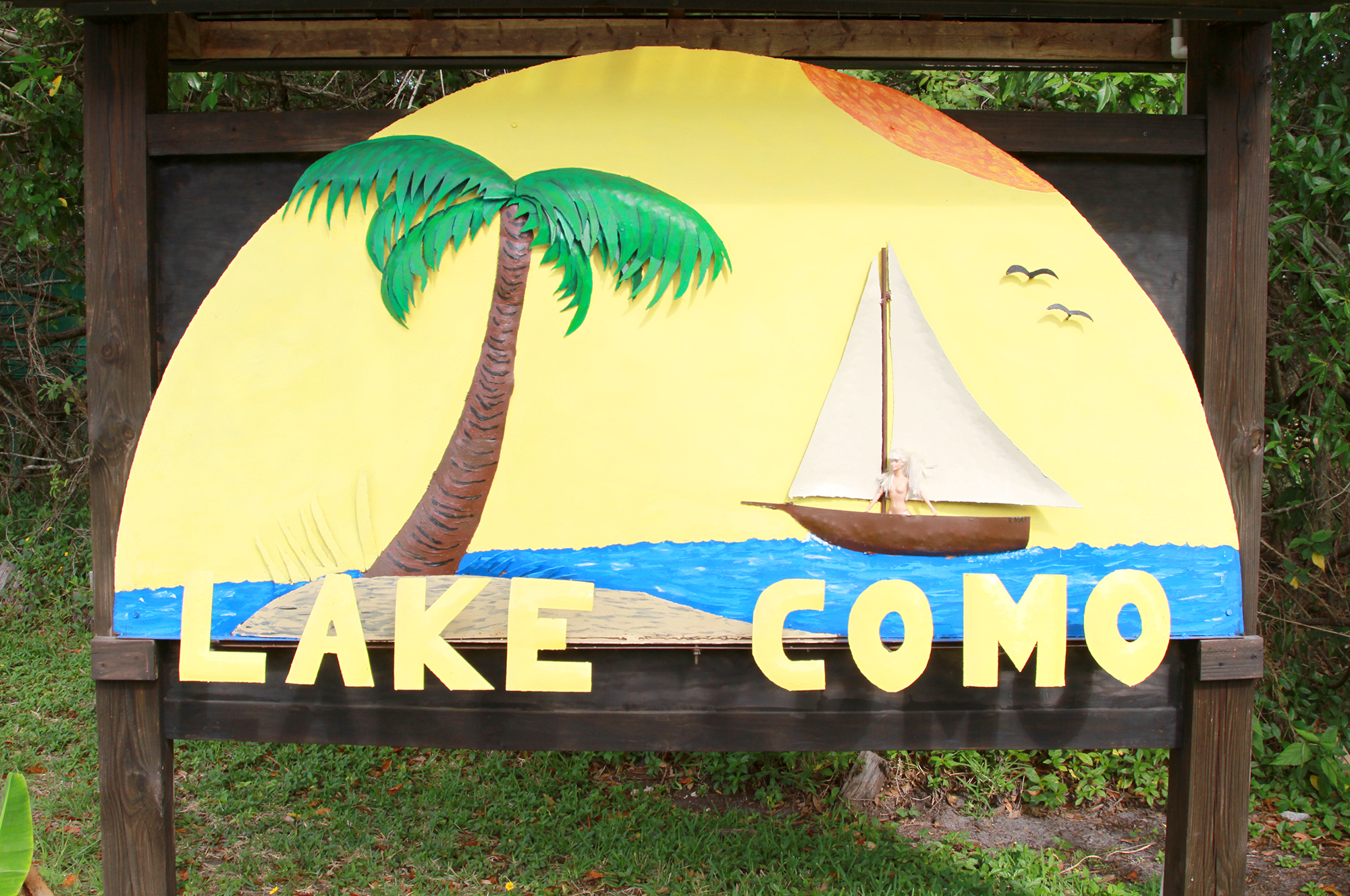 Lake Como is the senior nudist entity in the State of Florida. Founded April 25th in 1941, Lake Como has a long list of accomplishment in Florida and Pasco County.
The Lake Como is a Co-op and consists of 196 acres in total. There are 158 home sites which you can either own or rent. Ownership conveys thru a share in the Co-op.
The resort has many amenities from the pool, screened spa, sauna, restaurant, the world famous Butt Hut, billiard room, library, Recreation Room with kitchen, tennis, pickle ball, horseshoes, shuffleboard, a large fenced dog walk/play or exercise area, boat ramp for residents and much more. There is even an onsite golf cart repair facility.
For those on vacation, the resort hosts 12 motel rooms and 5 cabins. If you are of the RV mind you will find 75 RV sites with full hook-ups and another 30 with water and electric. If you want to pitch a tent you can choose from acres of sites.
Walking thru nature is welcomed with what seems like endless selection of trails, wildlife and adventure. These well-tended and diverse trails have been a favorite of guests and residents for years.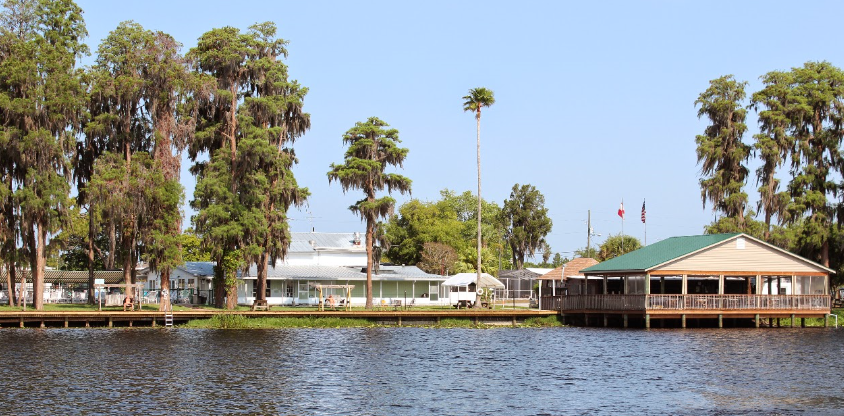 At Lake Como you can stay active day and night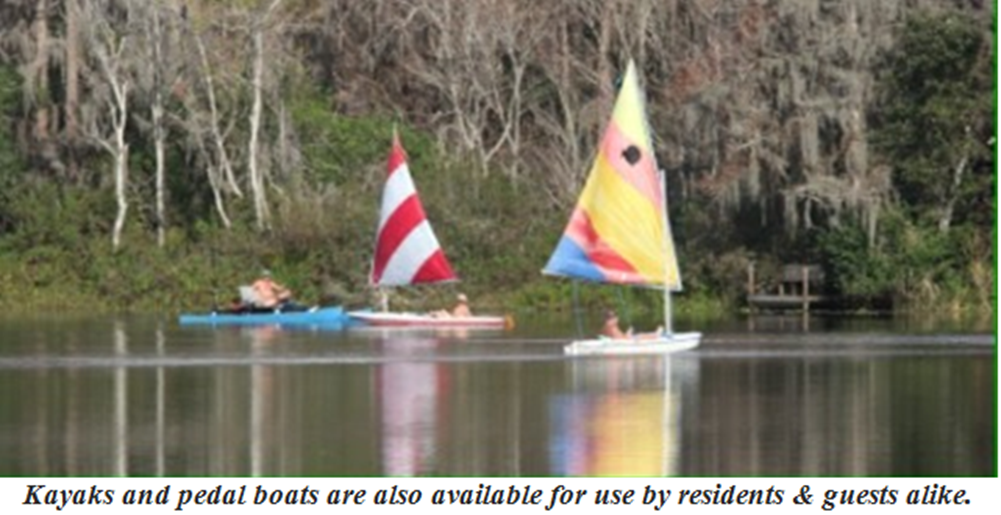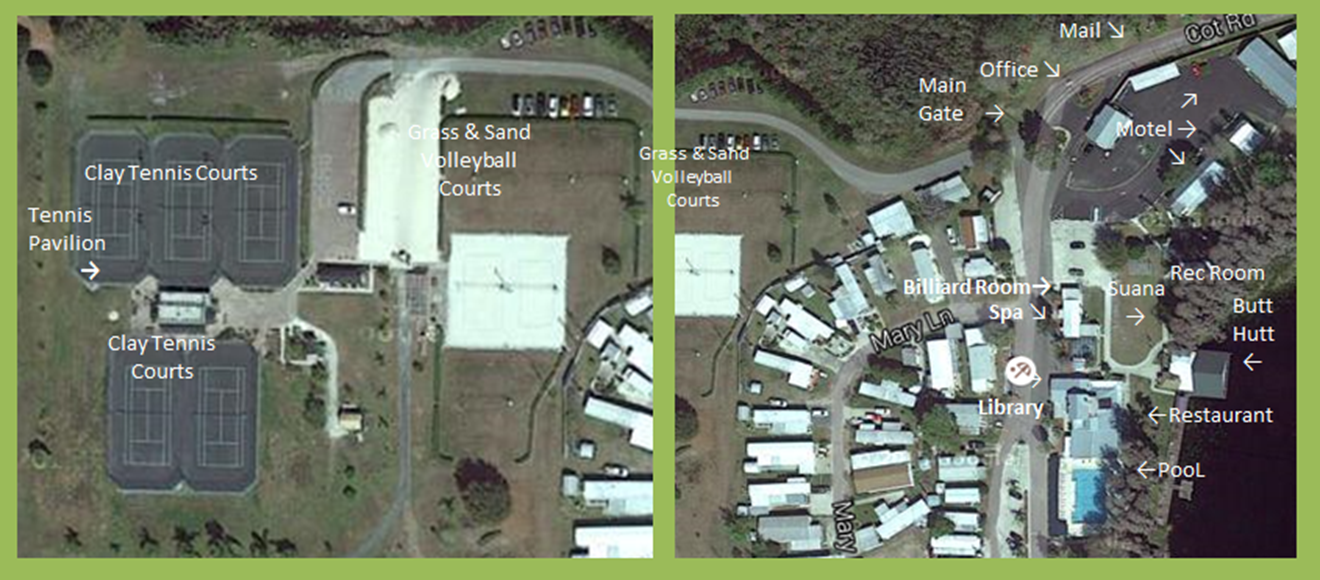 5 Clay Tennis Courts & Clubhouse. 2 Sand Volleyball Courts and 8 Grass Courts for Novice thru Pro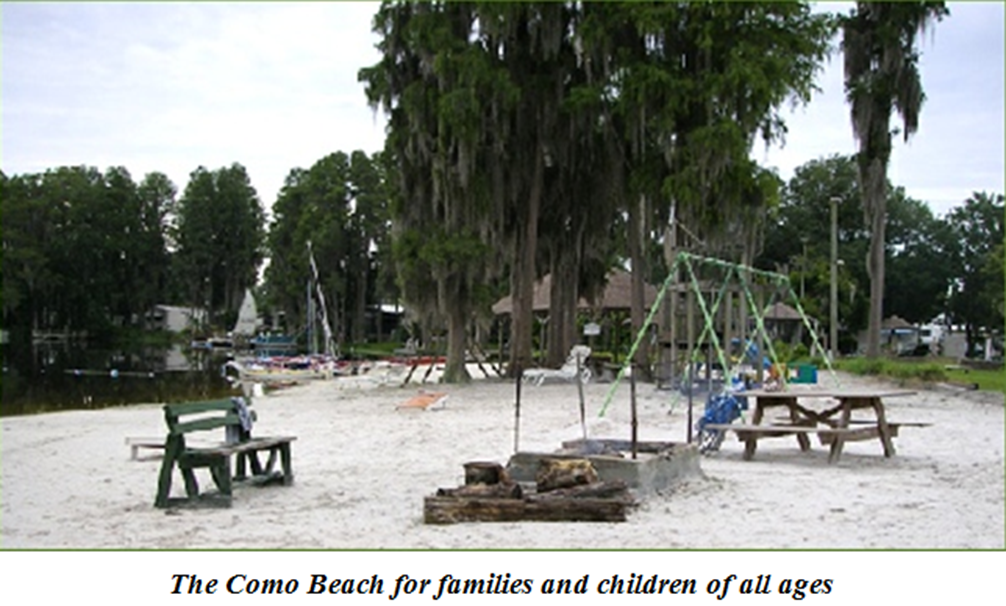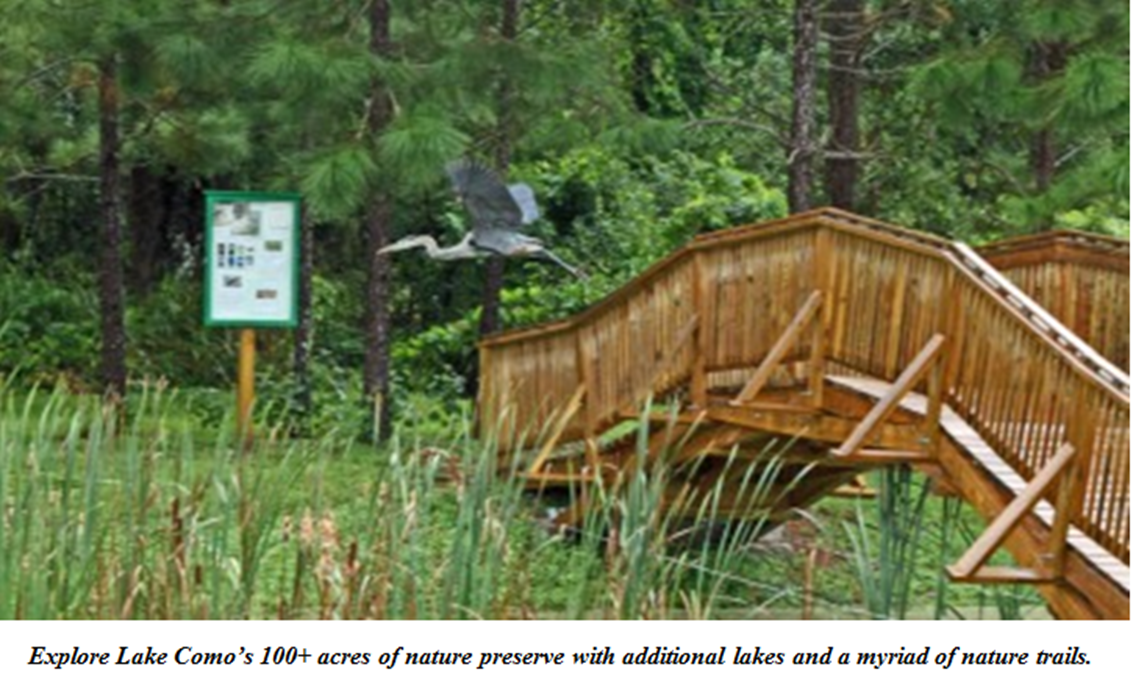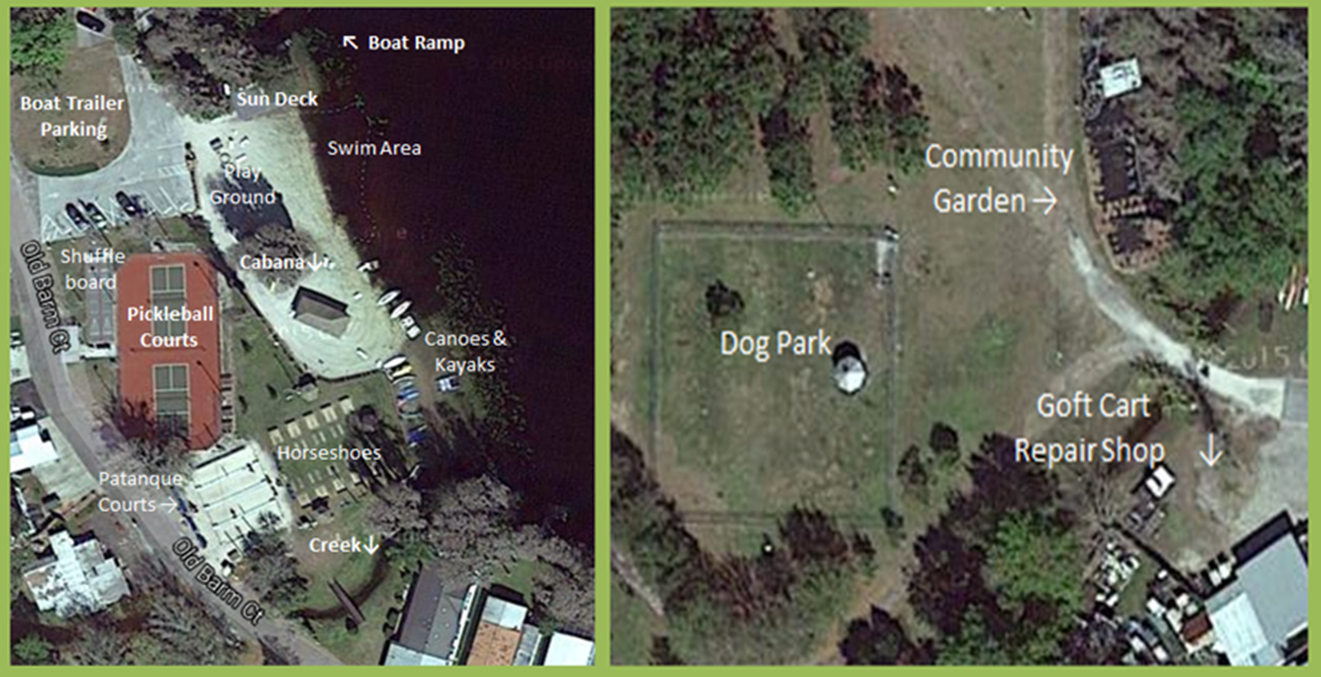 Lake Como and its 35 acre lake. Small lake and open land on the left is also part of the 196 acres.
(BTW, it is larger than Paradise & Caliente combined).Right is Dog Park and the Community Garden.